Whether it is upscale dining, a concert or a theme park Virginia Beach has many things to offer in terms of dating options.  Here are a few date ideas to get you going. We hope you enjoy the diverse options that we are sure will cater to people from the adventurous to the conservative.
Waterman's Surfside Grille
Waterman's Surfside Grille offers Ocean side dining on their patio or eating in their charming inside dining area. Their menu includes sustainable seafood fare, Steaks, Pasta and Ribs. They are a family owned and operated restaurant in business since 1981. They are famous for their Orange Crush drink, an extensive wine list in an atmosphere that offers services to Private parties and special events. They offer free valet parking and WiFi wireless for their patrons. You can shuffle down to the beach and take a walk in the sand or the boardwalk after a tasty meal.
Catch 31
Catch 31 has an open air kitchen with a hardwood grill which serves the freshest seafood and shell fish. They have signature cocktails in their indoor/ outdoor bar that you can partake on their outside terrace with a view of Neptune's Park or sit by one of their open air fire pits on those nights there is a bit of chill in the air. They hold the 2010 Wine Spectator award for Excellence so it's a safe bet you will find a lovely wine to sip on the terrace. See more on there website.
Naro
If your tastes are more of a movie aficionado The Naro Cinema in Norfolk is a great atmosphere to catch a classic movie like Casablanca or a Hard Days Night. Their lush and comfortable interior is perfect for that romantic kiss. If you tastes run towards cult classics The Naro offers a wonderful screen and live presentation of The Rocky Horror Picture Show with plenty of audience participation.
NorVa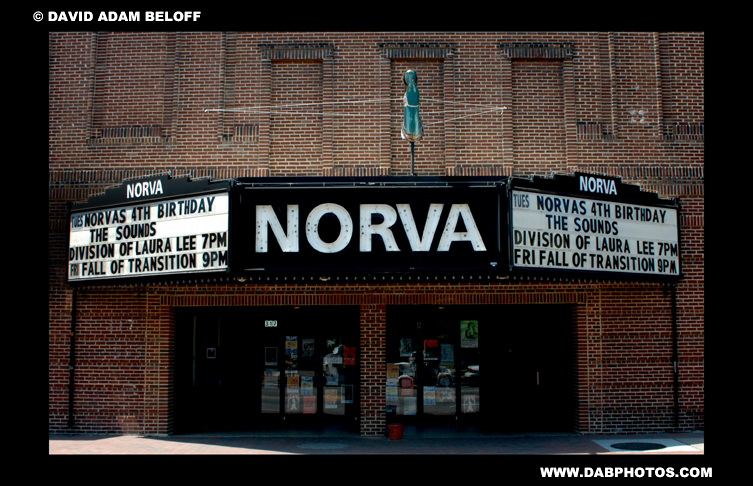 If you prefer seeing live bands the NorVa is the place to be their offering of diverse live music is sure to please anyone. They offer 2 full bars where you can also order food or try their restaurant FM. The NorVa offers smoking areas outside and they open about a hour before the show.  Bands such as Better than Ezra, Three Doors Down and Tribal Seeds can be seen at the NorVa live for the price of $10 and up depending upon the artist. You will pay a bit more at the door so I suggest you book your tickets in advance to avoid any extra charges so you can use that on your date.
Ocean Breeze
If you're looking for a little fun in the sun and some bikini clad action Ocean Breeze Festival Park is a fun option for those not faint of heart and want that adrenaline rush. Ocean Breeze is a 19 acre water park two miles south of the Oceanfront off General Booth Blvd. Ocean Breeze has 16 Caribbean themed water slides, places to bask in the sun, and food to nosh. Their fare runs the gamut from subs, seafood; in a casual atmosphere and slushies great for those hot days catching some rays.  You can book your own private Cabana for a little quiet time and some quality VIP treatment. Ocean Breeze offers shopping and special events as well.
All of our Temptation Virginia Beach Escorts are familiar with the above attractions and will only be delighted to accompany you on these date ideas and all the other oceanfront attractions in Virginia Beach.